"

To me, BCI (they, them) is not just a simple instrument, but no gender - post human entity with its own, vibrant agency,  and a transformation of the local tradition of Czech glass into a physical and sonic form. In our collaboration, I try to respect their natural sound tendencies and moods and act more as a mediator between the instrument and the audience, without trying to get too much in the way. Following the Barthesian model of the Author's Death, I similarly relinquish my composer's ego, control and power over matter and thought, and let the instrument resonate freely in this world and beyond with me and people around it. " - Lenka Morávková
STORY
Lenka Morávková takes you on a multi-sensory journey with a one-of-a-kind glass sculpture, the Bohemian Cristal Instrument (après Cristal Baschet). The Czech sonic explorer processes the acoustic properties of the crystal along with her voice and throbbing synthetizers, to create ethereal soundscapes and hypnotic ambient pulses. BCI's unique ceremony with a mesmerizing light show with lasers immerses you in a world where tradition and futurism become one.  
Lenka hails from Northern Czech Republic, a region famous for its glass industry. Before the conception of her Bohemian Cristal Instrument, she had already produced several striking new media installations based on the sound of the glass during the deepest decline of the glass manufactures. Following Lenka's original design, the glass sound sculpture is a unique version of the legendary Cristal Baschet instrument. With it, she introduces an entirely new sonic adventure, yet one still strongly connected to her local tradition.   
Lenka Morávková, who now mainly resides in Los Angeles, has a compelling background as an electronic producer (MY NAME IS ANN) and academic researcher (Electronic culture and Semiotics, Journalism, UCLA, PhD program of Ethnomusicology and Digital Composition at UCR). With her Bohemian Cristal Instrument, she has quickly acquired international acclaim . She has given a TEDx talk, performed at the prestigious The Broad Museum in Los Angeles alongside Grammy-nominated singer Bora Yoon, and her video in the blooming desert of California went viral, reaching more than 2 million views. In the summer of 2017, she headed out on her first European tour, including a one-off collaboration with William Close and The Earth Harp Collective (Guinness Book of Records, America Got Talent) as one of the headliners at Colours of Ostrava 2017, performing on the main stage for 5,000 people. BCI has performed at Eurosonic Noordeslag 2019 in Netherlands, the largest and the most prestigious European showcase festival and recently was shortlisted for SXSW 2020 and 2022 and performed at Summit LA , a world class event for leading innovators.   
In 2018, Lenka released the debut EP UNICODE and created an immersive light and laser show for her concerts. With BCI, she gained the attention of both alternative and Hollywood movie composers. The most notably, Lenka Morávková with BCI was featured on the soundtrack for the new Dreamworks movie Teenage Kraken (2023) by Grammy awarded movie composer Stephanie Economou, on album LUME by Hollywood movie composer Jeff Rona, on the soundtrack by Jonathan Snipes (Clipping) for Tresspassers, by Benjamin Wynn (Deru) for Impulse, Michael Choi for AI Her and Caller ID Entity by director Eric Zimmerman.  
In March 2022, BCI released a new single and video EVAPORA featuring LA based movie composer, Drum & Lace.
The most recently, BCI performed at major US festival Lightning In A Bottle in 2023 and is working on debut album and immersive music video for upcoming single NEW NATURE.  
As a speaker and presenter, Lenka Morávková gets invited to various institutions and music/ art related events (ISEA 2023 in Paris, etc) and as a delegate of the Czech Republic, she travels to represent her country to all over the world (Most Wanted Music, Reeperbahn, Waves Vienna, All About Music India, Mama conference, etc).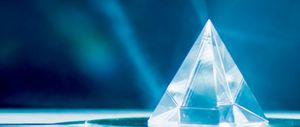 In 2012, Lenka Morávková designed Bohemian Cristal Instrument, the first Czech Cristal Baschet sculpture, and assisted Spanish artist Martí Ruiz of the Metalúdic Baschet Collective in the construction of the instrument. The sound sculpture was premiered during her performance Glass Spilled Out Of The Broken Bathtube for the International Glass Symposium in Nový Bor, Czech Republic in October of that year.
The Cristal Baschet was originally conceived and developed in 1952 by François and Bernard Baschet, two French brothers who built myriad experimental instruments and sound sculptures, which are now exhibited in galleries and private collections around the world. As it is possible to play this instrument at a high level of virtuosity, the Cristal Baschet has become the most successful of the instruments created by the Baschet Brothers.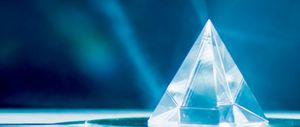 ABOUT LENKA MORÁVKOVÁ
Lenka Morávková is a songwriter, sound artist, and electronic music producer from the Czech Republic, currently residing in Los Angeles,  California.
Tiptoeing on the edge between the dance floor and conceptual art, her work is rooted in global and personal collapses, an aesthetic of glitches and deconstruction, and an application of academic theories to performance practices. As a cross-disciplinary artist, Lenka Morávková transgresses boundaries within music, visual art, performance, and new media, touring internationally with her music project My Name Is Ann as well as performing with the unique glass instrument Bohemian Cristal Instrument (après Baschet sculpture). 
Her interactive sound installations and performances have been presented throughout Europe, including the LEM festival in Barcelona, the Czech National Theatre in Prague, the International Glass Symposium, Colours of Ostrava and the Biennial Ostrava Days festivals in the Czech Republic, the Natures Festival in Ljubjana, and the CreArt festival. 
  
More information: 
https://mniann.com/
http://cargocollective.com/lenkamoravkova
www.bohemiancristalinstrument.com